How to Get an Emotional Support Animal
How to Get an Emotional Support Animal
With mental health illnesses on the rise, doctors are now recommending a wide range of treatment plans. For some, these plans include the use of an emotional support animal (ESA) to help patients suffering from mental related problems to better manage and cope with the various symptoms of their mental illness.

Photo credit
While emotional support dogs are becoming more popular, the process of getting one is often new to many people. Read on to understand the emotional support animal certification process.
What is an ESA?
Emotional support animals are unlike service dogs that require special training and skills. ESAs don't necessarily have to be dogs. They can be cats, horses, pigs, birds, reptiles or any other animals, so long as they provide some level of comfort and help the owner feel better. However, this doesn't mean you can make your lovely pet at home an ESA.
There are different ways to get a therapy animal. Anyone interested in obtaining an emotional support animal has to take specific steps to get a recognized and certified ESA they can use for their own wellbeing.
Who is Eligible for an ESA?
The list of people eligible can be extensive depending on the mental health problems prescribed. The following emotional and mental problems are covered under ESA laws:
Stress and depression
Social disorders
Age-related cognitive decline
Dyslexia
Bipolar
Panic attacks
Autism
GAD and PTSD
Emotional problems
Separation anxiety
ESAs can provide support for a wide range of mental problems, but you have to explore your options carefully when selecting a support animal, either by yourself or with your doctor so you can choose the best option for you.
How to Get an ESA Letter
To get an ESA letter, you have to consult a mental health expert. You can either visit a psychologist, psychiatrist, therapist or any other certified mental health professional. At this point, the mental health expert must identify your particular mental health problem or be treating you. This process stops people from simply taking a home pet and claiming it's an ESA.
Once a mental problem is identified, your doctor then writes an ESA letter stating why you need an emotional support animal as part of your treatment plan. The ESA letter is then signed and submitted to your landlord or airline to help you become eligible for the benefits normal pets would not get. ESA letters have to be reevaluated and renewed every one year.
Where Can Your ESA Letter Be Accepted
Certified emotional support animals are allowed in properties like apartments with 'no pet' policies and even in airplane cabins. The FHA (Fair Housing Act) allows you to live in a condo or an apartment with your documented ESA animal. Landlords and airlines must accept your ESA with no restrictions.
When flying with an ESA, you're protected under the ACAA (Air Carrier Access Act). Most airlines will require you to submit a digital copy of your ESA letter at least 48 hours before your flight so that proper documentation can be done.
What To Do If Not Accepted
Sometimes, landlords and even airline employees may not be well informed about ESA laws. If you're facing any form of discrimination from your apartment manager or landlord, inform them about your rights, let them know your ESA is legitimate or consider contacting the FHA if your ESA is denied.

Photo Credit
If an airline employee rejects your ESA, ask to speak to their supervisor or contact the airline's disability department. In most cases, airlines are aware of the rights of ESA owners, but some employees may not be up-to-date with the laws.
How to Get an ESA Letter Online
Getting an ESA is just a mouse click away. You can easily and legally apply for an ESA letter online through different certified companies that connect you with licensed mental health experts. All you have to do is fill in a detailed questionnaire to determine if you qualify for an ESA.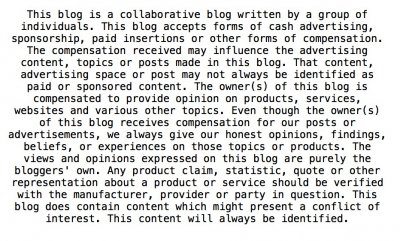 Disclaimer: All content on this website is for informational purposes only and should not be considered to be a specific diagnosis or treatment plan for any individual situation. Use of this website and the information contained herein does not create a doctor-patient relationship. Always consult with your own doctor in connection with any questions or issues you may have regarding your own health or the health of others.