3 Benefits of Home Care Services
We can all agree that caring for our loved ones, especially as they age, is very important to us. In light of this, it can be difficult to be there for every moment or phone call when you are busy at work, raising children, or have other life demands to take care of. One of the best ways that anyone can help be there for their loved ones is by enrolling in home care packages.
Home care services and packages can prove to be incredibly beneficial, for both your loved one, and you. In today's article, we are going to highlight some of these benefits of home care services. So, if you are wondering if enrolling your loved one in home care services is a smart choice, by the end of this article, you will have a clearer notion of what's best.
The most notable benefit of enrolling in home care packages is that there will be a dedicated professional, who is trained and educated in caregiving, readily available, in the event of any safety risks or problems. On top of this, most home care service providers will assess the home environment and gauge if there are any hazards that must be taken care of.
For example, perhaps there may be a slippery rug that needs to be glued down. Whatever the case may be, a dedicated professional from a home care service provider can assist and make sure that your loved one's environment is supportive of their health and life.
Typically, as individuals age, they tend to miss out on some crucial nutritious foods. It's imperative to ensure that your loved one is on a special diet, full of nutritious foods that supports their health and life expectancy. A dedicate home care package can provide the much-needed dietary support to help make this happen.
This may include a trained professional in the nutritional field, educating your loved one on the importance of health and nutrition. It may even mean having the dedicated professional cook homemade meals, full of nutritious benefits. Again, this makes it much easier for the surrounding family, knowing their loved one is eating the much-needed foods.
One of the most challenging things for many families and ensuring that their loved ones are taking the proper medication at the right time of day. With home care packages, this worry or fear will never exist again. Many home care service providers offer full-scale medication management, including handling prescriptions, organizing medicines, and ensuring the right medicine is being taken at the proper time of day.
The Support You Need
Out of all of the many benefits that home care packages offer families, the single greatest benefit and advantage is the peace of mind knowing that their loved one is being taken care of in the times when they can't. In many cases, home care service providers end up being an integral part of the families lives, making enrolling even more special.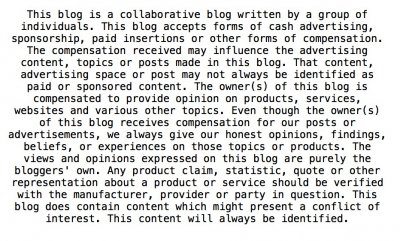 Disclaimer: All content on this website is for informational purposes only and should not be considered to be a specific diagnosis or treatment plan for any individual situation. Use of this website and the information contained herein does not create a doctor-patient relationship. Always consult with your own doctor in connection with any questions or issues you may have regarding your own health or the health of others.