Natural Ways to Protect Against Cold and Flu
Natural Ways to Protect Against Cold and Flu
An apple a day  keeps the doctor away as they say, but no matter what you do, at some point, a cold or the flu catches us out. That's not to say that you can't massively increase the amount of time you avoid coming down with something when you would normally have fallen sick.
So, what is it that you can do to protect against many cases of illness with the array of natural remedies that serve to boost the body's already awesome natural immune system.
We're aware that herbal and natural remedies aren't the one thing that will prevent and cure everything that is thrown at you, but they certainly do help to cut short colds and flu that you down get struck down with and feel better far sooner!
How does it work?
Prevention is much better than cure; this is an old saying that is still banded around in abundance today, so, how does it relate in a practical sense in terms of illness prevention?
Essentially, it provides your body with what it needs while also helping to maintain a continuous healthy supply of nutrients that will aid in making sure your body can fight off potentially harmful pathogens.
We're going to look into three main fundamental sections that are there to give you the best route to staying healthy and avoiding getting a very unwanted cold or flu. The four areas we're discussing here are so foundational to your immune system that there's not a natural remedy on the planet that can substitute them.
Let's take a look…
You need the right amount of sleep
First and foremost, it's absolutely essential that you are giving yourself the right level of good, high-quality sleep that can be used in the fight against illness. The positives of sleep are something that many informative websites advocate along with top medical experts in the field too.
If you interrupt a solid sleep schedule it can open a can of worms in terms of your health, so it is important to stick to your routine wherever possible.
A prime example of this is when you go on holiday and relax. You tend to stay up later, wake up and lounge around for a while longer, maybe have an extra drink or some kind of treat to eat. Well, these types of changes mean your body is thrown off its usual course, therefore meaning you're more susceptible to coming down with cold or flu.
You want to make yourself as comfortable as you possibly can when you're in bed, so that means having a good bed, mattress and pillows, for example. You'll know what is right for you, and you can use this to your advantage.
Take part in regular exercise
If you're well rested then you will have plenty of energy to use up. Feeling this kind of vigor will go a long way in assisting in your physical health too. You should be taking part in regular physical activity each week to help stay fit and healthy; both physically and mentally.
In fact, in case you weren't already aware, exercise has been very widely proven to reduce the number of times someone gets ill every year. Not only this, but it also helps lessen the length of time that somebody stays ill for as well.
You can take part in classes at the gym, go for walks with the dog, cycle, hike, rollerblade, even do housework. Whatever you choose to do, make sure that you do at least 150 minutes a week as a minimum and this will help you to stay illness-free.
Maintain a healthy, balanced diet
Ideally, to stay as illness-free as possible  you should be adopting a whole food, plant-based diet. The only thing that this diet does not offer is vitamin B12, but you can take a supplement for this.
You will get all the organic nutrients along with everything else you could possibly want and need to stay fit, healthy and full of life without a cold clogging you up when you choose this type of diet.
Studies have shown this to be the best type of diet you can possibly choose and regardless of how tasty or tempting it can be to reach for the meat and dairy, you're better off without it, and that is a fact!
Final thought
If you are able to piece these three sections of your life together, you are going to be far more likely to avoid getting pesky colds and flu.
It's important to remember that no one is 100% going to swerve illness all of the time, so it's best to do all you can to prevent it, but if you do get sick, just stick to what we've pointed out here and you'll be right as rain in no time at all!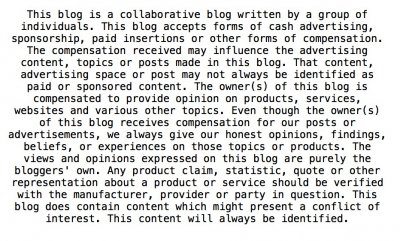 Disclaimer: All content on this website is for informational purposes only and should not be considered to be a specific diagnosis or treatment plan for any individual situation. Use of this website and the information contained herein does not create a doctor-patient relationship. Always consult with your own doctor in connection with any questions or issues you may have regarding your own health or the health of others.