Top 5 Dangers During the Holiday Season and How to Protect Yourself
Top 5 Dangers During the Holiday Season and How to Protect Yourself
Looking forward to some quality time with your loved ones? Perhaps the last thing on your mind are the common hazards that the year-end season brings. While there is no reason to be unduly alarmed, there are ways that the holidays can trip you up if you are not careful.
Here are the top 5 dangers of the holidays, plus how to protect yourself so you can enjoy the best of what this season has to offer.
1. Holiday stress. 
From worrying about gaining weight to thinking about the costs of all those gifts to the stress of traveling to see family. There is an abundance of triggers during the holidays that could set off your stress response.
According to Dr. Nan, an acupuncture doctor in Denver, CO, "Anxiety becomes a problem when emotional reactions are out of proportion and interfere with a person's daily functioning or sleep patterns. Some signs and symptoms of an overactive response to stress include anger, asthma, depression, depressed immune system, digestive disorders, headaches, heart disease, high blood pressure, joint pain, and weight problems."
The good news is that stress can be treated, just like other ailments that bring you to the doctor's office. But what works for some might not be effective for you. So as you chart out your holiday plans, schedule activities that will help you unwind.
2. Fires. 
A crackling fire, a Christmas tree, Christmas lights, candles, a turkey in the oven. What do these things have in common? Outside of being the hallmarks of the holiday season, these can be fire hazards if care is not given. The National Fire Protection Association lists the top three days for candle-started fires as follows:
Christmas Eve
Christmas Day
New Year's Day
So how do we avoid becoming a fire-related statistic? When placing your Christmas tree, make sure that it is positioned far away from heat sources, such as fireplaces, heaters, or candles. Double check that lights have no frayed cords or broken or missing bulbs. Always turn off Christmas lights at the end of the day. Blow out candles after use and properly extinguish the fire in your fire place.
3. Weight gain.
The average American will gain 1 to 2 pounds over the 3 months at the end of each year. And the likelihood that they will lose it in time for the next year's festivities? Very low. But not gaining weight during the holidays might seem like a Herculean task. And if eating is part of your enjoyment of the holiday season, then what's a person to do? Here are some tips to try out.
Educate yourself on the dangers of sugar and alcohol. The more you know of the health detriments, the less you will feel inclined to indulge.
Make exercise a priority. Staying active during the winter has benefits beyond keeping your weight in check.
Center activities around non-food events. Explore fun winter activities that take you out of the kitchen and dining room and away from food.
Create new holiday traditions. Start at least one new tradition this year that has nothing to do with food.
4. The common cold. 
The holidays bring with it increased opportunities to meet friends and be more social than usual. Along with that contact comes a higher risk of coming into contact with germs that can make you sick.
Outside of strict isolation, there is no fail-proof method that works 100 percent of the time. But there are things you can do that will lower your risk of catching a cold.
Keep your immune system strong.
Wash your hands before eating, preparing food, and when coming back home after being outside.
Don't share glasses or utensils with others.
5. Drunk driving. 
During the holiday season, highway deaths due to drunk driving increase dramatically. The numbers say that 2 to 3 times more people will die due to drunk driving. And 40 percent of fatalities in traffic accidents will be because of a person driving under the influence of alcohol.
There are two ways to handle this news. First is a personal commitment to never drive while under the influence. The second is to watch out for others. If you see that members of a party need their keys taken away because they are drinking, don't be afraid to take that step.
Now that you know of these common hazards to the holiday season, you can protect yourself accordingly. And with a plan in place, you'll be better able to enjoy time with your family and friends.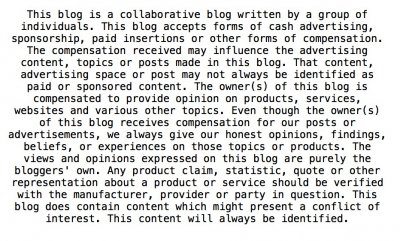 Disclaimer: All content on this website is for informational purposes only and should not be considered to be a specific diagnosis or treatment plan for any individual situation. Use of this website and the information contained herein does not create a doctor-patient relationship. Always consult with your own doctor in connection with any questions or issues you may have regarding your own health or the health of others.