Mint Chocolate Protein Smoothie
When it comes to getting nutrition into your diet, protein smoothies are a great, versatile choice. A lot of people swear by them as they're so easy to make and they can be catered to the tastes of anybody. Whether you prefer savory or sweet, there's going to be a recipe out there that perfectly suits you – you just have to be willing to go through some experimentation to find it.
Smoothies in general are rather controversial – some say they're healthy, others say they're not, but ours definitely are. Smoothies not only provide you a good nutritional drink that helps you meet your five a day, but they can also be indulgent treats at the same time. Something that throws a lot of people off is the fact that they don't think they can still be healthy and get their sweet fix at the same time. This isn't the case, and we're here to prove it so. With a few simple ingredients and a tiny bit of time on your hands, you're going to be experiencing a smoothie that'll taste more like a milkshake and, surprisingly, it's still healthy and getting you the nutrients that your body needs.
The thing about smoothies is that they're creative, and the addition of protein powder doesn't limit this. Smoothies can take all shapes and forms – we also love smoothie bowls – and they can be as creative as you like. Whatever you may feel like on that specific morning or after that workout, you're going to be able to combat the cravings by indulging in this treat.
Smoothies are fantastic because you can add a helping of protein powder into the recipe in an instant. This is notably important because protein is one of the most vital nutrients in our diets, as it's our main source of energy. This can lead to all types of health issues down the line, and it's really not something that you want to have to deal with. Plus, as we all know, protein can help increase your strength and muscle mass.
When you first think of a protein smoothie, you're probably not imagining a delicious treat that's reminiscent of a mint chocolate milkshake, but that's exactly what we're offering. We know that it may sound odd to help yourself to a chocolate smoothie first thing in the morning, but this version is healthier, denser, and is going to leave you ready to start the day off the right way. Plus, this smoothie is perfectly created with a range of fresh greens too, which means that you'll be getting your vitamins and minerals at the same time. There's really no reason to overlook such a tasty snack that's both easy and quick to make too. The kick of mint in this smoothie is also a great way of getting refreshed to face the rest of the day.
To whip up this mint chocolate protein smoothie, you'll need:
• 2 scoops of chocolate whey protein powder
• 1 frozen banana
• 1 handful baby spinach
• ½ tsp mint extract
• 1 tsp cocoa powder
• 1 cup milk (of choice)
• Ice (as needed)
Start by adding the milk of your choice and the protein powder into a blender and then mixing until well-combined. We always recommend that you take this step first, just so that you know that your smoothie will have a smooth consistency and it won't be too lumpy, but if you're in a rush, you can go ahead and blend it all at once. Then, add the rest of your ingredients to the blender, and blend until thoroughly combined. If you're looking for a thicker smoothie, try slowly adding ice cubes and seeing how many you need until you reach the consistency that you desire. Take it slow as to not make it too thick straight away, though.
There you have it! Now you can serve it up and enjoy your chocolate smoothie in all it's healthy goodness.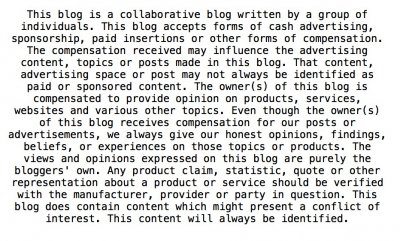 Disclaimer: All content on this website is for informational purposes only and should not be considered to be a specific diagnosis or treatment plan for any individual situation. Use of this website and the information contained herein does not create a doctor-patient relationship. Always consult with your own doctor in connection with any questions or issues you may have regarding your own health or the health of others.