Plastic Surgery Trends Among Millennials
Plastic Surgery Trends Among Millennials
The Millennial generation, commonly defined as the ages between 17 and 35, have all come of age in an era where media saturation and Internet presence has alerted them to the realities of their favorite celebrities turning to plastic surgery for beauty maintenance. It comes as no surprise, then, that Millennials are leading the newest plastic surgery trends.
Different Outlook on Plastic Surgery 
As is the case with most aspects of their lives, Millennials have a different outlook on plastic surgery than the generations that came before them. Whereas Baby Boomers typically waited until age had caught up with them, Millennials tend to take a more proactive approach to surgery, deciding to battle the effects of aging before they have a chance to become noticeable.
Botox As a Preventative Measure
When it first debuted as a plastic surgery measure, Botox was exclusively used by people in their 40s and 50s who wanted to lessen their wrinkles. But by 2015, the Indy Star reported that 18 percent of all Botox procedures were performed on people in their 30s. Over 100,000 were done on people in their 20s, and the number of patients in their teens receiving Botox treatments grew by two percent between 2014 and 2015. These patients were not looking to treat already established wrinkles, but instead were hoping to prevent wrinkles from occurring at all.
Fillers As an Enhancement
The Daily Telegraph notes that Millennials are more likely to view plastic surgery as a tool to enhance one's natural beauty. Whereas the Baby Boomers before them relied upon fillers to correct the natural sagging of skin that comes with age, Millennials are more likely to look to stars such as Kylie Jenner, who openly admits to using fillers to transform her face into a look she found more pleasing than her natural one.
Dimpleplasty to Give The Perfect Smile
Dimples have long been considered a hallmark of a beautiful smile, but they are a blessing naturally bestowed upon only two percent of the population. But The Sydney Morning Herald reports that a growing number of Millennials are turning to a procedure called Dimpleplasty to help give them the dimpled look they crave. The procedure has a small recovery time and requires no general anesthesia, which makes it an even more attractive option to Millennials wanting to always be on the go.
Breast Augmentation and Reduction
Although the popular cultural conception of plastic surgery involves women going under the knife for breast implants, Millennials' trends in plastic surgery tend to be towards augmentation and reduction. Empowher cites breast augmentation, a procedure that improves the symmetry of the breasts, as the most popular plastic surgery procedure among Millennials. The reduction of breast size also continues to grow in popularity, due to popular celebrities such as Ariel Winters sharing their stories openly about their breast reductions.
Skincare and Acne Treatments
Cosmos Clinic reviews include patients who seek skin care and acne treatment from plastic surgeons. For Millennials, these types of procedures are attractive because provide high quality results with minimum pain and recovery time. Millennials who seek out these treatments may simply want an acne scars, sunspots, or freckles removed. Skin rejuvenation and resurfacing techniques that they may seek out range from laser surgery and light treatments to chemical peels.
As Millennials continue to come of age and exercise their purchasing power, they naturally dominate our cultural trends. This will remain especially true in the realm of plastic surgery, where they have already shown a willingness to assert their unique viewpoints and cultural awareness.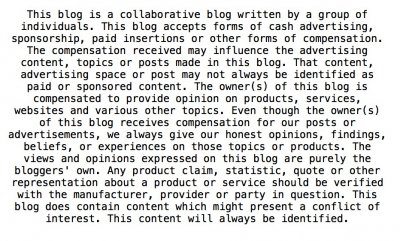 Disclaimer: All content on this website is for informational purposes only and should not be considered to be a specific diagnosis or treatment plan for any individual situation. Use of this website and the information contained herein does not create a doctor-patient relationship. Always consult with your own doctor in connection with any questions or issues you may have regarding your own health or the health of others.