The plastic surgery industry is now completely revolutionized 
The plastic surgery industry is now completely revolutionized
Plastic surgery represents a series of processes that help with the reconstruction or reparation of certain parts of the body through tissue transfer or other methods. Plastic surgery can be used to repair the outcome of a serious injury or it can be used solely for cosmetic reasons. The upgrades and advancements in this industry were more visible in the past few years when technology started to disrupt what doctors and patients knew about plastic surgery. This is the reason why many people are now choosing plastic surgery to deal with a problem they have regarding their bodies.
Even though this topic holds a lot of stigmas s, it's paramount to state the importance that plastic surgery holds. Addressing the problem beyond stigma is a necessity, as many patients need plastic services in order to feel good in their bodies and to fix problems that they have with their looks, whether it is of aesthetical or functional reason. The industry is revolutionized entirely, and many changes are about to come in the near future. Here are some of them:
From liposuction to liposculpture
Liposuction is one of the most popular plastic surgery procedures. There is no wonder why researchers and doctors tried to find better and faster ways to undergo this procedure. Liposuction is now transformed into liposculpture, which is more precise. The game changer technologies that are used in the medical field at the present moment allow plastic surgeons to work faster, on a wider range of patients. Using the fat from liposuction to modify another part of the body to fit the preferences of the patient seemed quite impossible a few years ago, but fat transfer surgeries seem to strive in the plastic surgery industry. Sculpting the body without using any synthetic or artificial materials gives the patients a healthier and better-looking final result.
In the past, liposuction was not as marketable as today, as its effects were not dramatically changing the way a person looks and the procedure was mostly applied to overweight patients who were trying to lose weight. Now, everyone who desires to modify the looks of a certain part of their body can use a fat transfer method instead of implants, which is safer and easier. The added benefits of using better technology in this field are visible, especially in procedures that fix major body issues that are influencing a person's quality of life.
Non-invasive body sculpting
Non-invasive body contouring is an area of plastic surgery and dermatology that seems to be growing very fast in the present. The advancements in medical technology allow doctors to apply effective plastic methods to sculpt the human body. Noninvasive methods involve no risks and they are much safer than other modalities of reshaping the body. The technologies used in non-invasive body sculpting are mostly based on lasers, radiofrequency, ultrasounds and cryolipolysis.
Patients seek plastic surgery to change the way they look. Most of them are struggling with keeping up with a diet and constant exercising so they choose an easier and faster method to get rid of the upsetting issues they have. The non-invasive body contouring methods are still in development, which means people should be ready to face other changes soon. Even though plastic surgery methods are evolving rapidly and there's nothing to worry about these changes, patient assessment should be done with care. Not everyone is eligible for running such treatments at the moment. Pre-treatment is paramount in non-invasive body sculpting and patients should be aware that they have to repeat the procedure quite often for visible results.
The ASPS opinion
The American Society of Plastic Surgeons is the organization behind adopting the major changes that happen in this industry. The society consists of no less than 7 000 members from all across the country. The members are board-certified and they analyze each opportunity for upgrading plastic surgery methods. Their opinion is that disruptive technology will never cease to appear, so the medical world has to be prepared to apply them and use them in their daily activities. The expensive technology automatically involves higher costs. Not all patients will agree to spend so much money on a plastic surgery and this is the main reason why they are still opting for traditional surgery methods instead of innovative ones.
The Disruptive Health Technology Institute started to focus on the changes that technology could bring in the plastic surgery industry, at what costs and how fast. In the initial stages, disruptive medicine might require smaller target markets due to the investment it involves and the range of patients that are eligible for the procedures. The lower gross margins will affect the market at first, but disruptive medicine is always going to expand, especially in the plastic surgery field.
Traditional plastic surgery procedures and finances
The ASPS has seen an increase in the use of traditional plastic surgery procedures, which became more affordable for people that struggle with all sorts of problems. Thus, here are the most popular procedures – breast augmentation, rhinoplasty, tummy tuck, and liposuction. Emu Health – medical clinic in New York – offers all these services and many more others, new patients requesting them each and every day. The specialists at this clinic stated that people tend to go with the cheapest option, regardless of how extensive the service list is within the company.
Money is an issue in the first place and the prices are going to rise continuously until the technology upgrades become mainstream. Luckily, doctors are still performing traditional plastic surgery procedures at affordable costs and excellent quality. Since it is a fast-growing industry, plastic surgery will face dramatic changes in terms of prices. Surgeon fees, along with facility fees and the instruments used for undergoing a plastic surgery can reach tremendous amounts, that can't be covered by insurance unless they are of medical reason. People are orienting towards specialty loans or other financial companies that are willing to help.
For Tips on Lowering Your Preterm Delivery Chances you contact
Emu Health-Medical Clinic
83-40 Woodhaven Blvd, Glendale, NY 11385
(718) 850-4368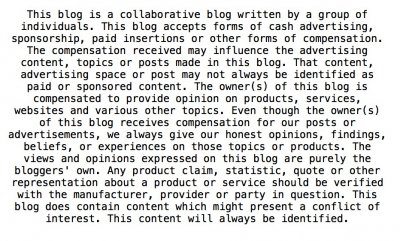 Disclaimer: All content on this website is for informational purposes only and should not be considered to be a specific diagnosis or treatment plan for any individual situation. Use of this website and the information contained herein does not create a doctor-patient relationship. Always consult with your own doctor in connection with any questions or issues you may have regarding your own health or the health of others.