What Pushes Women To Ask For A Hair Transplant?
In the 21st century, even when short or shaved hairstyles are the trends, hair for ladies remains a symbol of beauty, femininity, women's power.
And women will stop at nothing to have it back. And when shampoos, masks, and visits to a trichologist don't work for hair loss treatment…a girl is bent on hair grafting.
Surgical hair treatment via replacement: overview
Hair transplant is cosmetic and aesthetic surgery of removing and transfer hair, healthy follicles in particular, from one area into the other.
The prices of the procedure can vary between $1,400 and $10,000 mainly depending on the country and implant way. According to CubanMed, a medical centers aggregator website,
● Turkish clinics offer hair transplant packages from $1,400 to 2,200.
● A hair transplant in South Korea costs starting from $6,500.
● In Thailand, a woman pays at least $7,600 for hair replacement.
● The expenses for a procedure in the USA will take more than $8,500.
Today's plastic surgery specialists present 2 major types of hair transplant:
● FUT — Follicular unit transplant — when hairs are taken over by strips and can contain glands secreting sebum, nerves, and small muscles.
● FUE — Follicular Unit Extraction — when hairs are transferred by follicles. It can be performed manually by a doctor or with the help of a robotic system. Hair transplant experts consider the FUE method much safer than the FUE technique.
Hair replacement is indicated for females suffering from severe/constant hair loss.
What is behind hair loss?
As the U.S. Dermatology Academy reports, more than 40% of women experience hair loss by getting 40. And not all of them are appropriate candidates for a hair transplant.
Hair loss can be expressed in various ways — including thinning and alopecia. And if you find an indication describing your case in the list below, you may consider the surgery as a treatment solution:
● You have baldness caused by a genetic factor or was inherited. It's called androgenic alopecia.
● You have scar tissue or head trauma. Follicles in those areas are damaged and don't grow.
● You were diagnosed with Dihydrotestosterone (DHT) disruption. This hormone is responsible for making a hair thinner and fragile. It stops producing hair as well.
In case you have problems with hair because of:
● Hormonal disruption in the period of menopause.
● Chemotherapy and/or radiotherapy.
● Overstress. It goes both for the physical state (delivery, drastic weight loss) and state of mind (grief, mental shock, prolonged depression).
● Insufficient diet. You may not get enough iron, protein or vitamins from your food.
Then, your hair loss is a temporary thing, and the hair transplant is not for you. In such an instance, the first thing to do is to visit your dermatologist with relevant experience in hair treatment.
The bottom line
When something goes wrong with health or looking, girls don't use to talk about this. Hair loss makes them insecure and vulnerable. The situation is getting worse as they internalize hard times not sharing their pain and fears with other people.
For those who are desperate in finding a cure to a permanent hair loss, a transplant is a solution available in most of the states. It can both return gorgeous healthy hair and build confidence making your life great again.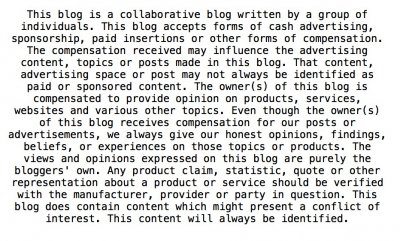 Disclaimer: All content on this website is for informational purposes only and should not be considered to be a specific diagnosis or treatment plan for any individual situation. Use of this website and the information contained herein does not create a doctor-patient relationship. Always consult with your own doctor in connection with any questions or issues you may have regarding your own health or the health of others.