Minimally Invasive and Highly Rewarding: Non-invasive Cosmetic Procedures
Twenty years ago, major physical improvements could be achieved by having plastic surgery done, however, in present times there are simple non-invasive procedures to get the desired look. Fewer and fewer people are choosing to go under the knife, due to new medical advancements. First of all, scientists are constantly researching new beautifying methods with short recovery time.
Then, as the worldwide economy went into a meltdown, people looked for cheaper and also faster options in order to avoid a long recuperation. Last, but not the least, nowadays beauty standards are set by the rising stars of social media fame who no longer seek to hide their body modifications as previous generations of celebrities. Moreover, because of the low impact of non-surgical procedures, people start having work done a lot earlier to correct certain features, starting from their twenties.For those who want to amp up their features with minimum investment and side-effects, there are several procedures to pick from:
Dermal Fillers
Among the top beauty boosters that people turn to, hyaluronic acid fillers are best known for plumping lips. However, these injectables can be creatively used in facelifts and nose jobs. A special technique is to strategically introduce fillers in eight parts of the face to create the overall impression of a facelift. Also, a gifted surgeon can reshape the nose, the chin and the cheeks by putting in fillers in precise points.If you have doubts when it comes to letting someone change the contours of your face, do some research. Some clinics have unofficial information on dedicated forums like Cosmetic Journey and Real Self. For example, Cosmos Clinic reviews show relevant client feedback for their doctors.
Botox
Considered a "lunchtime procedure", the insertion of Botulinum Toxin reduces current signs of aging and has a low rate of side effects. This substance relaxes the contractions of face muscles and smooths temporary wrinkles, slowing down their turning into permanent lines.Botox injections are not only affordable and fast but also have results that are visible in seventy-two hours and make –up can be worn straight away after the intervention, which makes this the most popular cosmetic non-invasive cosmetic procedure. Nonetheless, try not to overdo it, as numbing the muscles too much will make you look inexpressive.
Chemical Peels
Numerous people suffer from acne throughout their lifetime and chemical peel is a simple way to remove scars and spots. Discoloration and fine lines are other issues that chemicals peels successfully tackle by removing surface dead skin cells. After the top layer is gone, the living cells amplify their activity and collagen production hits higher rates, making the skin look younger, smoother and brighter. Different types of treatments have been designed to target different problems, like melasma, breakouts and dark circles. What is more, after the peeling treatments have a better impact on the new skin layer.
New amazing procedures are developed and tested every year to help people correct flaws and attain impeccable physical appearances and these are some of easiest, high-impact procedures that are available at minimum costs and little to no suffering. Laser therapy, nonsurgical skin tightening and non-invasive liposuction are other options for fast upgrades. No matter what your choice is, do not forget that your looks also depend on a healthy lifestyle and personal balance, so take care of those aspects to look young and radiant.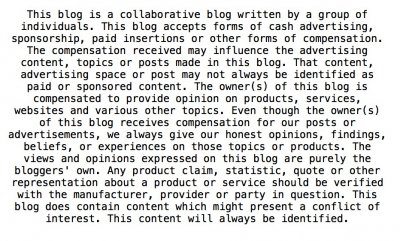 Disclaimer: All content on this website is for informational purposes only and should not be considered to be a specific diagnosis or treatment plan for any individual situation. Use of this website and the information contained herein does not create a doctor-patient relationship. Always consult with your own doctor in connection with any questions or issues you may have regarding your own health or the health of others.