How To Stay Healthy When You Are Constantly On The Road
How To Stay Healthy When You Are Constantly On The Road
Do you constantly find yourself on the road, living out of a suitcase, eating at every fast food joint along the way? While this might be an extremely unhealthy way of life, it is the way you make a living and there isn't much you can do about it. With that being said, you might be surprised to learn that there are a variety of different ways that you can learn to stay healthy and treat your body right. Below, you will learn about some of these techniques and tricks.
Getting The Right Attitude
When it comes to working on the road the true challenge with getting fit and staying in shape is having the right mindset. It's not that you don't have the time to hit the gym or the knowledge to eat right; it is the mental aspect of the whole situation. So, before you step foot on that plane or get in the car, you need to completely mentally prepare yourself for the journey ahead. Make a commitment to yourself that you will take the time to do the right things to stay healthy and fit.
Use Exercise To Keep You Grounded
Whether you work for a DUI defense attorney or are a traveling salesman, you probably oftentimes find yourself in unexpected and unpredictable situations. In fact, life on the road can throw a curve into all your plans in just the blink of an eye. This is why it is good to have a constant in your life, and you can use exercise at that constant. Get up just 30 to 45 minutes earlier and do a few exercises after eating a small breakfast. You would truly be surprised at what a huge difference this will make in your energy levels and metabolism.
You can do pushups and sit-ups right in your hotel room, so there really are no excuses. In fact, some hotels even have small gyms nowadays.
Never Miss Two Days In A Row
Yes, there might be times when unexpected things happen and you have to miss a workout or exercise session. However, you should not let this get you down, because it is good to let the body rest and recover. However, it is imperative that you never miss two days in a row. When you miss two days in a row it makes it so much easier to miss or skip the third day. Regardless, of how tired or worn out you are, you must force yourself to never miss that second day in a row.
Preparing Your Meals Ahead Of Time
When you are constantly on the road it really can be hard to prepare your meals ahead of time, but it doesn't hurt to bring along a small cooler with fruits and vegetables. Since you probably spend a lot of time sitting in the car or on a plane, you probably grab an unhealthy snack at every pit stop. Well, a cooler or suitcase full of healthy snacks can be a great solution to your problem.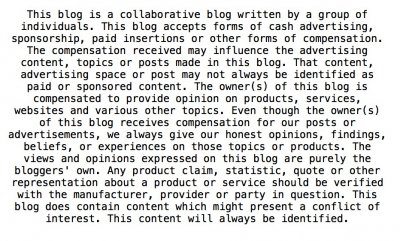 Disclaimer: All content on this website is for informational purposes only and should not be considered to be a specific diagnosis or treatment plan for any individual situation. Use of this website and the information contained herein does not create a doctor-patient relationship. Always consult with your own doctor in connection with any questions or issues you may have regarding your own health or the health of others.